AWOSOFT TAKES STAND AS A TRIBUTE ON MOTHER'S DAY WITH IKEYMONITOR SPY APP
"As a tribute to motherhood, the tech firm Awosoft Technology launches a special offer providing 30% on its advanced iKeyMonitor app from May 11 to 20, providing mothers an assured control over their kids' online activities."
Mark Simson, the official spokesperson at Awosoft Technologies revealed recently about their company's new offer, which is a 'tribute' to all the mothers on Mothers' day, as they would be able to avail 30% off on their famous iKeyMonitor app which helps prevent their children from online threats. Availing the offer is pretty easy and they just need to apply a coupon code lovemom2019.
Motherhood has always stood for grace, compassion, and protection, and this app enables moms to protect their kids from threats such as cyberbullying and other heinous acts on the internet. With the updated features, the app helps you have complete control over your child's online activities.
The Need for Spying on Your Kids:
With cyber bullying and online sexual harassment becoming major online threats these days, it becomes a prime responsibility of parents to have a look at what your child is doing online. There are multiple sites which might make a bad impact on your children's' innocent minds, which would result in fatal consequences, both for you and your child. Multiple reports prove that more than 65% of teens have either been a victim or have been involved in cyberbullying recently. You would surely not want your kids to turn to these ways. What's entertainment for one might be harassment for the other. With iKeyMonitor, you can add alert words to detect cyberbullying.
It should not be ignored that 82% of sex crimes involving a minor are initiated on social media. Now you can use iKeyMonitor to monitor chat messages on social media and detect sexual predators.
A study has shown that 75% of children share personal information about themselves and their families online. You can use iKeyMonitor to block inappropriate apps and games so that your kids are away from the inappropriate content online.
Spying apps such as iKeyMonitor helps you keep a close eye on your kid online so that you can be assured of what your child is doing, and whether it is healthy for them.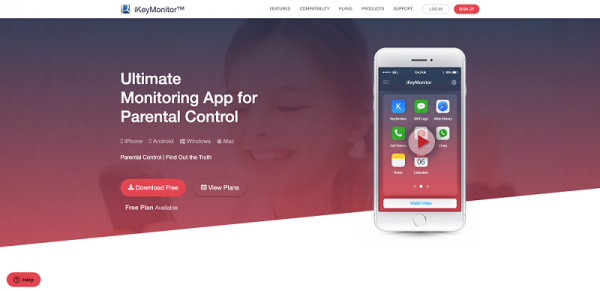 About the Company
Awosoft Technology Co. limited is mainly a technology firm founded back in 2005 with its aim to deal with products catering to computer security. Its products usually focus on parental control or employee monitoring works.
Visit https://iKeymonitor.com/purchase to learn more about the features and discount of iKeyMonitor spy app.
Media Contact
Company Name: Awosoft Technology Co., Ltd
Contact Person: Mark Simon
Email: media@awosoft.com
Phone: +1-844-207-5595
Country: United States
Website: https://iKeyMonitor.com