Cardiff Based Tech-Startup Launches Online Beauty Comparison Website, glamdeva.com
Tech–beauty comparison website, Glamdeva.com has announced the launch of its revolutionary online beauty booking platform. Glamdeva enables customers to search, compare and instantly book hair & makeup artists in their local area across the UK, with access to hundreds of professional providers within their desired catchment areas.
A pioneer in the digital economy
Developed and led by experienced team of tech-business entrepreneurs, the new platform is set to transform the online mobile beauty industry and has been described as 'a pioneer in the digital economy'. The application is ahead of its time, completely streamlining how the nation will search and book their mobile hair & make-up artists. Catering for both last-minute bookings and advanced reservations, Glamdeva is to become the one-stop-shop for all things beauty.
Compare prices within 30 seconds
Glamdeva offers a simple, user-friendly solution for customers to book mobile beauty servicesvia cutting-edge technology, that will locate and compare prices from a range of Glamdeva Pro's in less than 30 seconds. Focussing on tailored requirements, it can be used to book a last-minute hair stylist or connect with a makeup artist for an upcoming special event.
One of the Founders of Glamdeva commended:
"The idea of an online marketplace came from my experience in searching for hair & makeup artists for events & occasions which led me to explore the industry for an online booking platform. During my research, I found very little which compares prices instantly or gives various options".
The website is already ranking first position on googlenon-paid for searches for 'book a makeup artist'. There is huge brand interest from beauty influencers and popular beauty brands and organic booking enquiries are flowing in on a daily basis, with over 2,000 Instagram followers and over 200 professionals having signed up already.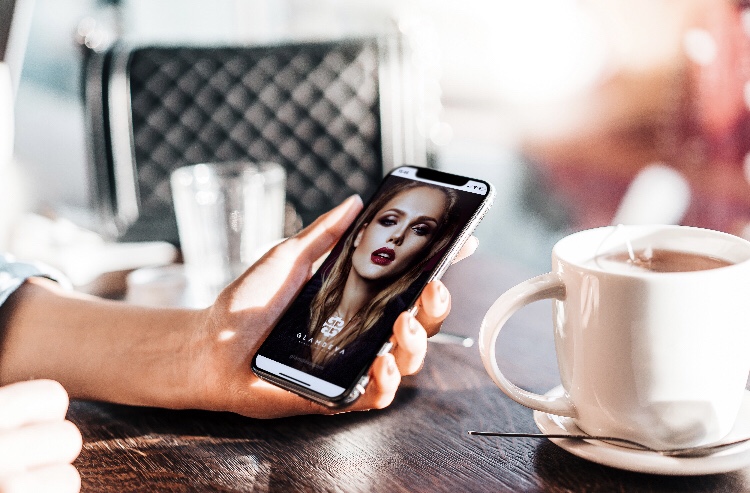 One London-based freelance makeup artist that has signed-up, says:
"I am incredibly excited to be adding my services to Glamdeva. Not having a great budget for marketing, the online platform will make sure people know what I have to offer.
I can now also rely on the software to log all my payments, gather reviews for my business and communicate with customers. I don't even need to develop or maintain a website as Glamdeva offers me everything I need!"
Convenience for customers
Centred on convenience and trusted professional quality, customers are able to pay for services through the website and share genuine reviews with the Glamdeva community. The days of endlessly searching on Google or social media for a provider are in the past, as Glamdeva brings a world of possibilities to your fingertips.
Supporting beauty businesses and startups
The platform offers a wide range of free business management tools for beauty professionals including a state-of-the-art booking system and iOS & Android mobile apps. Glamdeva is eager to support beauty businesses with a range of sales, marketing and financial tools, andexpects to encourage more and more start-ups in the space, as well as supporting existing, reputable brands in entering the 21st century world of beauty.
For further details, visit the Glamdeva website: https://glamdeva.com/